FNB Joburg Art Fair Announces 2015 Featured Artist
Posted by Artlogic on 20 Jul 2015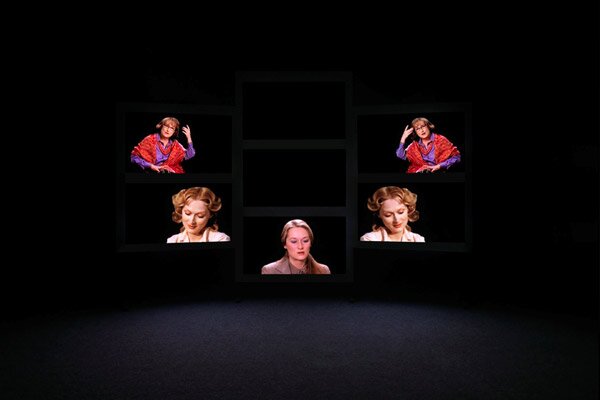 Candice Breitz
This year's Special Projects turn focus to the growing significance of experimental film and performance in contemporary African art. Providing the ideal anchor to the programme Featured Artist, Candice Breitz masterfully combines both modes of practice into her cunningly edited video installations.
The Johannesburg Art Gallery in partnership with Artlogic and Goodman Gallery proudly present the multi-channel video installation 'Him + Her' – marking the inaugural presentation of this two-part work in a South African context. In addition, Breitz will debut a Special Project that has been developed especially for the Joburg Art Fair.
Breitz (born 1972, Johannesburg) is a South African artist whose moving image installations have been shown internationally. She currently lives in Berlin, and has been a tenured professor at the Braunschweig University of Art (Hochschule für Bildende Künste Braunschweig) since 2007.
'Him + Her', two seven-channel video installations by Breitz, each stage the virtual encounter of an individual with a crowd of his or her other selves. Picking up where Breitz's earlier installations 'Mother + Father' left off, 'Him + Her' uses existing footage from Hollywood films to compose dense psychological vignettes. Within the imaginary space of 'Her' (1978 – 2008), 28 Meryl Streeps, extracted out of films made by the actress over a period of 30 years, meet to discuss their needs, fears and desires. In 'Him' (1968 – 2008), 23 Jack Nicholsons, derived from films made over four decades, congregate to exchange dialogue that swings in tone from jocularity to paranoia within the space of seconds.
"Ultimately the subject of analysis here, if there is one, is neither Streep nor Nicholson, but the unconscious of mainstream cinema, the values and layers of meaning that slowly start to make themselves legible when the big plots are stripped away. Hollywood movies are anything but simplistic – lurking shallowly beneath their storylines and star power, is an archive charting the social anxieties and contradictions that are the true subject of these movies, an archive that is just waiting to be excavated." Candice Breitz
Breitz holds degrees from the University of the Witwatersrand (Johannesburg), the University of Chicago and Columbia University (New York). She has participated in the Whitney Museum's Independent Studio Program and ran the Palais de Tokyo's Le Pavillon residency as a visiting artist during the years 2005 – 2006.
Image: Candice Breitz 'Her' (1978-2008), 7-Channel Installation, 23 minutes, 56 seconds
Commissioned by Outset Contemporary Art Fund, London, Installation View: Temporäre Kunsthalle Berlin, Photograph by Jens Ziehe