Artsy Online Preview Launches 8 September 2015
Posted by Artlogic on 24 Jul 2015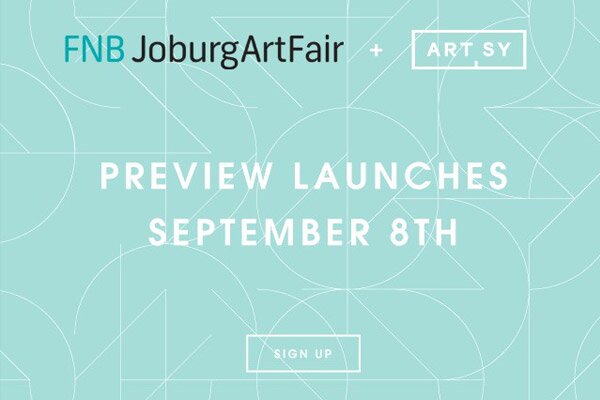 FNB Joburg Art Fair is pleased to announce an official partnership with Artsy
Starting September 8th, Artsy will host FNB Joburg Art Fair 2015 online via Artsy.net and the apps for iPhone and iPad. The online preview feature will provide visitors with the opportunity to browse exhibitor booths, read exclusive editorial content, and make direct sale inquiries on works from the fair before it opens.
Download the Artsy app for iPhone to find visitor information, explore and inquire on artworks, and learn about exhibiting galleries on the go.
Sign up or connect with Artsy on , , and to follow, receive notifications, and read editorial content about artists, galleries, and museums around the world.
Artsy is the leading resource for learning about and collecting art from over 3,000 leading galleries, 500 museums and institutions, 40 international art fairs, and select auctions. Artsy provides free access via its website (Artsy.net) and iPhone app to 300,000 images of art and architecture by 40,000 artists, which includes the world's largest online database of contemporary art. Powered by The Art Genome Project, a classification system that maps the connections between artists and artworks, Artsy fosters new generations of art lovers, museum-goers, patrons, and collectors.