"The Arts & Crafts – Baboink Art Bar" by ABSOLUT
Posted by Artlogic on 12 Aug 2015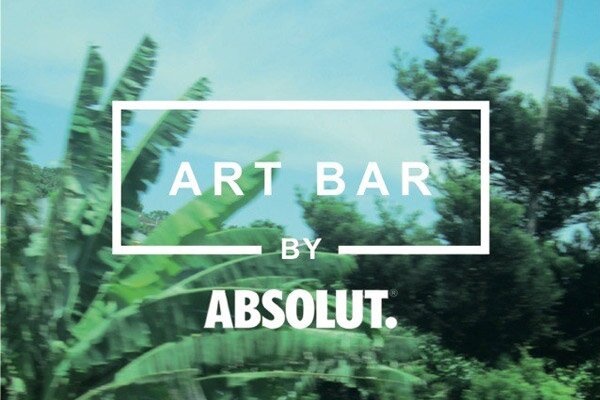 By Cameron Platter
ABSOLUT Vodka has selected artist Cameron Platter to deliver its first Art Bar installation in South Africa.
Following a long tradition of creative commissions and support of the visual arts, ABSOLUT Vodka has selected artist Cameron Platter to create its first large-scale bar installation in South Africa. It is on the occasion of the 2015 FNB JoburgArtFair, that Cameron Platter presents his installation 'The Arts & Crafts – Baboink Art Bar'.
Platter's installation investigates consumption, excess, detritus within a fragmented South African identity, and fills the ordinary and marginal with incendiary new meaning. As the ultimate consumer combo it includes a vodka bar, a vitrine housing a collection of Platter's objects, hand carved chairs to lounge on, neon signs, photographic collages and a specially commissioned soundtrack.
The first spirit brand to forge genuinely close ties with art and artists, ABSOLUT Vodka has been active in the art world since 1985, when it invited Andy Warhol to create the first in a series of iconic advertisements inspired by the ABSOLUT bottle. Since then, ABSOLUT has collaborated with more than 550 artists on over 850 commissioned projects. Today, ABSOLUT supports acclaimed artists, art writers and institutions in their efforts to present new works, stimulate ideas, bring people together and broaden access to creativity. It is with this inaugral project, that ABSOLUT Vodka is excited to annouce its partnership with the most established fair on the African continent, the FNB JoburgArtFair.
Cameron Platter's work appears in the permanent collections of MoMA, New York; The FRAC Pays de la Loire, France; the Iziko South African National Gallery, Cape Town; The Margulies Collection, The Zietz Collection, and The New Church Collection in Cape Town. His work has been highlighted in The New York Times, The Wall Street Journal, Vice Magazine, The Guardian, NKA Journal of Contemporary African Art, The BBC, Utflukt, Art South Africa, and Artforum. He lives and works in Cape Town and KwaZulu Natal, South Africa.
Image: CAMERON PLATTER / Wallpaper, 2014, photograph, courtesy of the artist and WHATIFTHEWORLD Gallery