Johannesburg Pavilion Programme Announced
Posted by Artlogic on 14 Aug 2015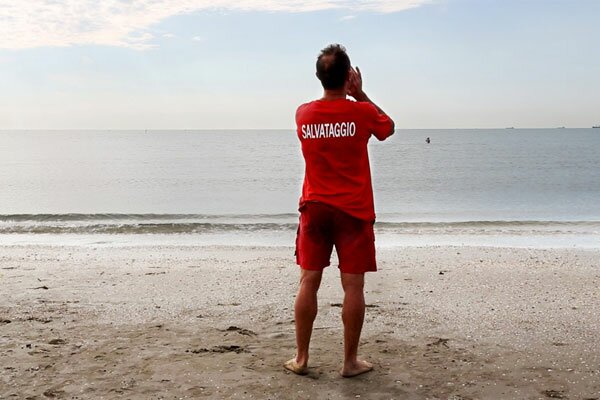 The Johannesburg Pavilion constitutes a group of film and performance artists investigating the possibilities and the implications of presenting and making work by creating a site of production on the edges of a global art event like the Venice Biennale. It was created in 2015 by the 133 Arts Foundation in partnership with the FNB JoburgArtFair, with the view to a virtual institution, one that operates and exists in a space between its domestic context and foreign lands. It is an ongoing platform for the international exposure of African artists that are forging fresh and alternate spaces.
"Keeping equal distance from the banal and the eccentric, his gifts were made to win the fidelity of the masses and the adulating, demanding participation of the more discriminating at the same time."
– Thomas Mann, Death in Venice
The form of the intervention operated fluidly between the local and the foreign, the civic and the national, the personal and the public, and the private and the exhibited.
Johannesburg Pavilion artists developed new work in-situ and performed these narratives by placing their performing bodies directly in the ebb-and-flow of global capital. Feeding off its resultant resistance and conflict, they used Venice not only as a place of visual consumption but also as a temporal and productive place of residence.
The resulting film documentation will be shown for the first time during the 2015 FNB JoburgArtFair, after which it will return to Venice for closure. The list of film works to be shown include:
Capital, Conflict and Death in Venice, 2015
A documentary conversation between the Johannesburg Pavilion and Venice
the memories of others, 2015
A multimedia film and performance work by Bettina Malcomess
Jetsam, 2015
A performative film by Thenjiwe Niki Nkosi & Arya Lalloo together with Chris Wessels
Sea of Ash, 2015
A film by Michael MacGarry
Marco Polo, 2015
A film installation by Anthea Moys